When
Saturday 18th to Sunday 19th February, 2017
Where
Mathias Hall, School of Music
Bangor University, College Road
Bangor LL57 2DG
Download
All available to download as pdfs.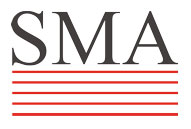 Welcome to TAGS 2017!
It is with particular pleasure that I welcome you all to TAGS 2017. I would like to extend warm thanks to Matthias Wurz and all at the School of Music at Bangor University for hosting the event and for all their preparatory work, and to our Keynote Speaker, Professor John Rink of Cambridge University.
TAGS is a special event in the SMA's calendar. It is the Society's principal opportunity to support young scholars in the fields of music theory and analysis. It allows graduate students a platform for disseminating their work, for sharing best practices, and for gaining vital experience in the preparation and delivery of conference papers.
Above all, it exposes you to the discipline's diversity. It used to be said that theory and analysis were ethnocentric products of modernism, myopically concerned with the Western canon from Bach to Schoenberg, and focused relentlessly on notes and their abstract combinations. But in our time, analysis has become a plural enterprise, as much interested in popular music as in Viennese classicism, and motivated by the gamelan no less than the string quartet. Its methodologies have become similarly diverse, embracing music psychology and alternative histories as well as Formenlehre and Schenkerian theory.
We hope you imbibe something of this intellectual cosmopolitanism at TAGS; I wish you well in your future studies.
Julian Horton
SMA President